The Complete Guide To
Watercolor Florals
for graphic design
Learn how to paint, scan, digitize, enhance and sell digital watercolor florals
Ever wondered how to create and sell digital watercolor florals, but had some fears holding you back?
"I don't have much experience with watercolors"
"I'm new to Photoshop and this seems advanced"
"I don't sell digital products yet, so it's probably too late for me to start"
With the right step-by-step instructions, any beginner - whether it's with Photoshop *or* watercolors - can create sellable watercolor florals
"I don't have much experience with watercolors"
Instead of watching someone else paint without audio, you'll get step-by-step instruction on which brushes to use, how to create each stroke, mix color and create your own style of florals.
"I'm new to Photoshop and this seems advanced"
With every keystroke on screen and every step explained in detail (the why's and the how's), this course was created with beginners in mind. Not only will you walk away with digitized watercolor florals, you'll gain an entirely new set of Photoshop skills.
"I don't sell digital products yet, so it's probably too late for me to start"
Everyone starts somewhere! Beginning with a product you're confident was created properly will set you up for long term selling success.
Set yourself up for success by getting the comprehensive training to take your florals from paper to digital, to online sales.
3 Different painting methods for creative watercolor floral styles
Choosing and mixing watercolors best practices
4 step-by-step painting tutorials for small, medium and large florals plus foliage
Scan settings to achieve the largest size florals and best resolution for buyers
How to enhance color, vibrancy, saturation and brightness in Photoshop
How to remove the white backgrounds on florals for the most realistic outcome. This enables the florals to be placed on any color or textured background.
How to recolor individual florals and arrangements so they can be offered in different colorways to increase sellability
A simple exercise for creating realistic + eye-catching bouquets, arrangements and floral wreaths
How to create seamless watercolor floral patterns in Photoshop
Vectorizing best practices in Adobe Illustrator + how to save your Illustrator floral files
How to use your Photoshop floral patterns within Illustrator + export Illustrator pattern swatch files
Tips for creating eye-catching preview images to attract buyers
The full process for creating a preview image mockup
File folder structure buyers expect when you plan to sell
Pricing + best places to sell your digital watercolor florals online
Learn color, brightness and saturation adjustments to enhance your scans in Photoshop!
Create Seamless Patterns
Once you have your florals edited and enhanced, learn how to create seamless, repeatable Photoshop patterns from them! These can be great bonuses to offer within your kit to incentivize buyers, and they can also be placed on any colored or textured background.
Why this Class is Different
Create sellable graphics from start to finish
Not only will you have step-by-step instruction for painting your florals, you'll have everything you need to sell them as a digital product, too. While many graphic designers remain in designer roles throughout their careers, I've also spent time as a production artist, preparing design files for Fortune 500 companies. In this course, I share all of the best practices from scanning, to resolution, enhancing, vectorization and organizing download folders for buyers. I've been successfully creating and selling digital designs for over 9 years and share my experience in product creation, pricing, where to sell and what to expect throughout this course.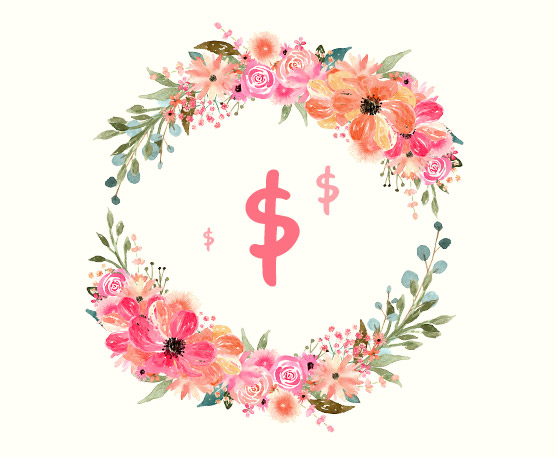 Why I love selling digital watercolor florals
Unlike selling a single watercolor piece that takes time, materials and shipping, digital watercolor florals are created once, can be sold repeatedly with no additional effort and are delivered online instantly. Not only are you able to sell the florals themselves, but any stationery, logos or invitation templates you create with them in the future can be sold repeatedly, too. Hello, passive income!
Your Instructor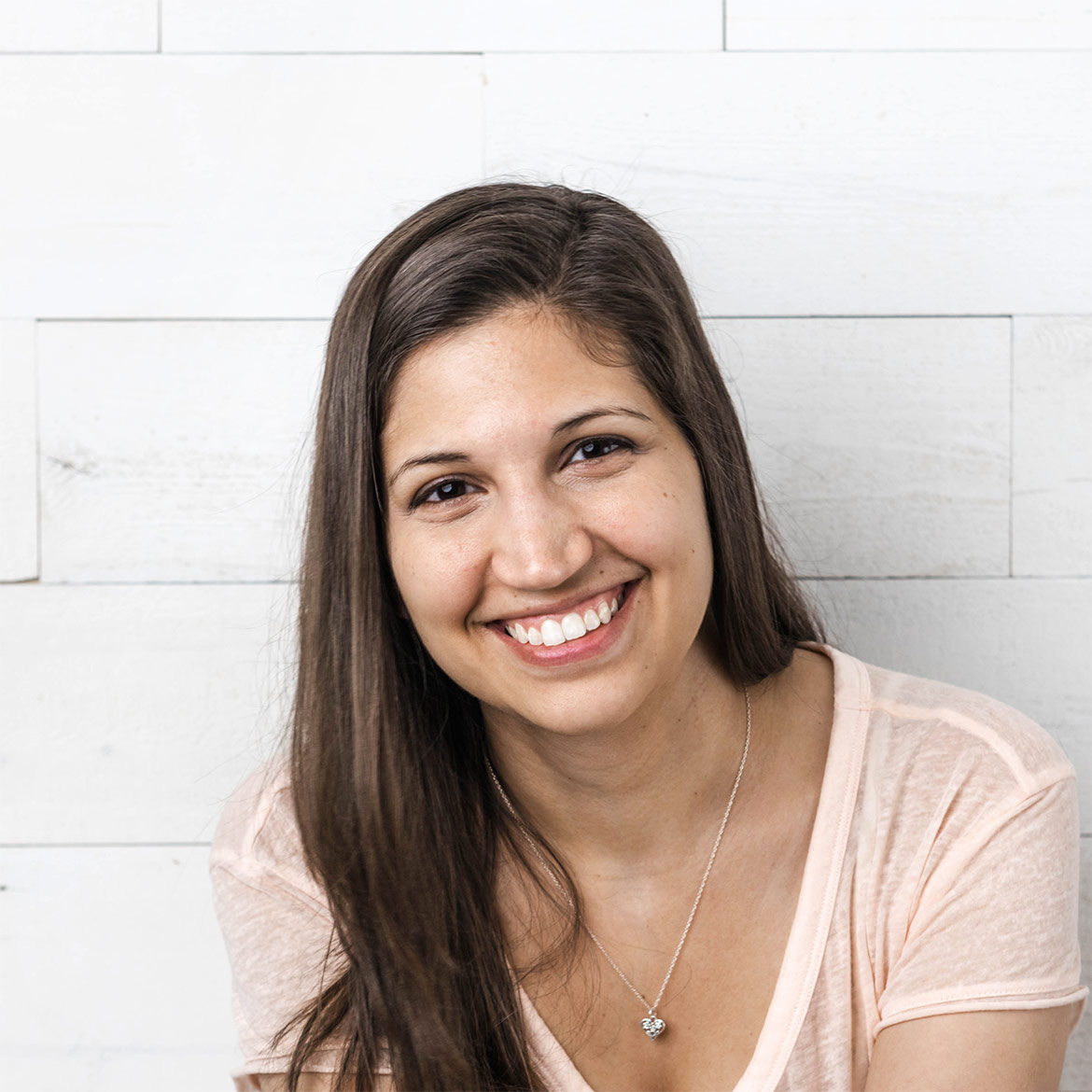 Hey! I'm Teela and I help creatives build and improve their digital skills to open new opportunities.
If you're familiar with Every Tuesday, then you know my love for lettering, design and illustration runs deep. In fact, in the last 7 years, I've taught over 250,000 students and my tutorials on YouTube have accumulated over 20 million views.

I love sharing what I've learned throughout my career and motivating others to create something new every week.

Course Curriculum
Welcome
Available in days
days after you enroll
Planning Out Your Florals
Available in days
days after you enroll
Painting Florals
Available in days
days after you enroll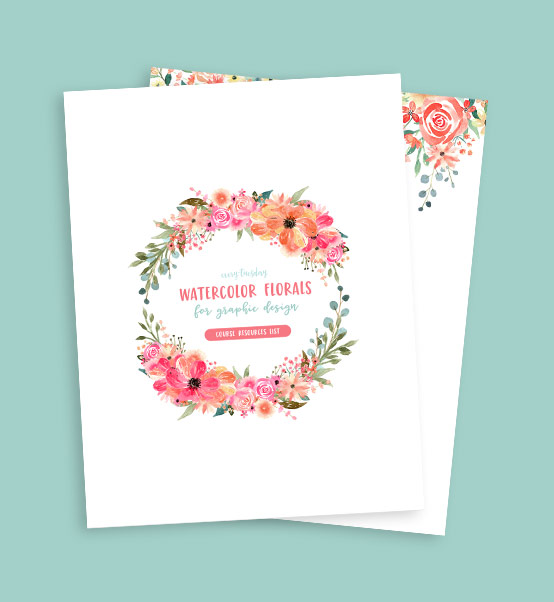 Clickable Resources PDF
All of the supplies, software and suggestions from this course all in one place! Click on any item on the list to be directed to it's information/purchase page.
Scanning + Resolution
Cheat Sheets
If image resolution and scan settings trip you up, refer to these handy cheat sheets to create images that are properly sized with the correct resolution for yourself and your buyers.
Selling Tips Info Packet
All of the selling tips, links and information from this course are within this packet for future reference. Move forward with complete confidence you're making the right selling decisions.
Private Facebook Group
Connect with other supportive artists, share your wins or receive help if needed in our private group!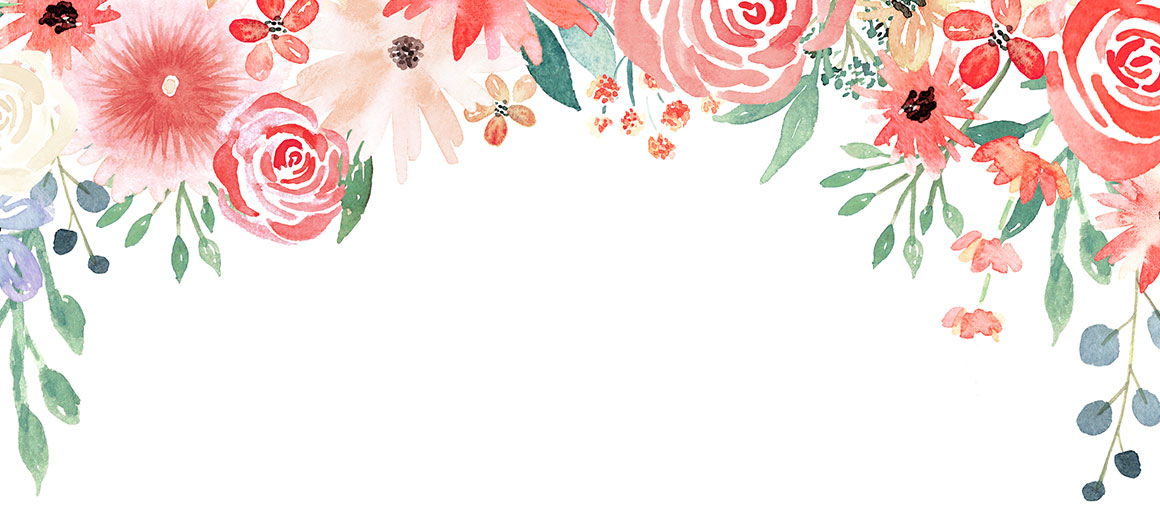 The Complete Guide To
Watercolor Florals
for graphic design
Create authentic, reusable and sellable watercolor florals for digital designs. Begin the course by painting your unique florals, then follow the scan settings to properly digitize, enhance, edit and prepare your florals for sale. Finish it up with strategies in the selling module for an extra edge when you list your graphics for sale.
Access to 26 HD step-by-step videos

Lifetime access to the class

Unlimited Updates

4 Watercolor florals and foliage tutorials

3 Floral style methods

Clickable course resources list

Scanning and Resolution cheat sheets

Selling tips information packet

Selling module for preparing files, creating preview images, pricing and best places to sell

Private Facebook Group
Prerequisites
Access to Adobe Photoshop (CS3 or newer) is required to complete this course
While we *do* spend time painting florals, the majority of this course is spent digitizing, enhancing, removing backgrounds and creating bouquets, arrangements, wreaths and patterns within Photoshop.
A Desktop or Laptop Computer (Mac or PC)
Since we'll be using the full version of Photoshop, an iPad won't be sufficient to complete this course. You'll need either a Mac or PC desktop or laptop to follow along.
Frequently Asked Questions
Do you offer any refunds or guarantees?
Sure do! If you finish the course and feel you haven't learned anything new, you can email me within 14 days of purchase for a full refund.
How long can I access the course for?
Forever! As long as Every-Tuesday exists, this course will be available to watch. Take it at whatever pace you'd like, watch whenever, wherever and as many times as you'd like.
Do you cover vectorizing in this course?
Yep! While we spend the majority of the time in Photoshop, I *do* share how to fully and cleanly vectorize your florals using Adobe Illustrator, if that's something you'd also like to offer or learn.
Is this a live or pre-recorded course?
This course is entirely pre-recorded, so you can take it whenever it works best with your schedule.
Will I be able to access all of the videos at once?
Yep!
I noticed there's a similar course offered on Skillshare. What's the difference?
This course includes everything in the Skillshare course *plus* how to create arrangements, bouquets, wreaths and seamless patterns in Photoshop. It also covers how to vectorize your florals and the entire (nearly hour long) selling module shown in the curriculum above. You also receive lifetime access and membership to the private facebook group with this version of the course. For a chart of similarities and differences, please visit: every-tuesday.com/florals-comparison-chart
I'm inexperienced when it comes to watercolors, can I still participate?
Yep! Even if you haven't painted florals before, I share methods and exercises that anyone can do to create beautiful watercolor florals.
I'm new to Photoshop, will I be able to follow along?
The course was created with beginners in mind! Every keystroke is displayed on screen with narration throughout every step (the why's and the how's). Even if you've never used Photoshop before, it may take some extra time, but is completely doable.
Welcome to Watercolor Florals for Graphic Design, your one stop for painting, enhancing, digitizing and selling your florals online.