Bounce Lettering
Create personality-packed lettering with varied baselines
Bounce Lettering
Add character to your hand lettering
All the Right Places
Learn where the best places to add bounce to your letterforms are based on their inherent structure.
All the Right Ways
Watch in real time, noticing when a little bounce is too little or too much.
Exercising the Bounce
Follow along with some quick exercises to build muscle memory and understand how to begin incorporating bounce into your lettering.
Letter Combining
Practice letter combining to see when specific letters follow each other, whether or not to add bounce.
Why this Class is Different
The Why's, Not Just The How's
Seeing someone create bounce lettering is fun, but understanding why letters bounce the way they do is even better. In this class, you'll understand exactly why certain letters bounce based on each letter's structure. From now on, you'll have logic behind every decision, not just what might feel best. Use the included letter direction cheat sheet whenever you're in doubt!
Course Curriculum
Supplies
Available in days
days after you enroll
Bounce Letter Dissection
Available in days
days after you enroll
Practice Exercises
Available in days
days after you enroll
Letter Directions Cheat Sheet
Use this cheat sheet whenever you need a quick reminder which letters bounce best!
Practice Words
Need a few quick words to practice without feeling overwhelmed? Check out this list of short and medium length words, perfect for bouncing.
Font Words
Looking for some bounce inspiration? Here's a list of common words pulled straight from a bouncy font.
Clickable Class Resources List
Everything mentioned throughout the class is listed on this handy, clickable pdf.
Bounce Lettering
Create beautiful, personality driven bouncy typography in Bounce Lettering! By the end of the class, you'll understand which letters are best for adding bounce, how to apply it and when you have too little or too much. Use the included bonus cheat sheets for practice and future reference whenever you need em!
Access to 5 HD step-by-step videos

Unlimited updates

Letter directions cheat sheet

Practice words + font words pdf

Clickable class resources list

Lifetime access to the class
Frequently Asked Questions
How long can I access the course for?
Forever! As long as Every-Tuesday exists, this course will be available to watch. Take it at whatever pace you'd like, watch whenever, wherever and as many times as you'd like.
Will I be able to access all of the videos at once?
Yep!
What kind of supplies will I need to take this class?
All you need is a pen, pencil and any paper you have on hand. Check out the class resources list for other supply options!
How is this class different than the one on Skillshare?
This is the same class, but it's available as a one time purchase here, where you will receive lifetime access and qualify for future updates. Skillshare classes are not updated and you need to maintain an active subscription on their platform if you'd like to refer back to the course in the future. Yay, options!
I'm still learning hand lettering. Is this for me?
This is perfect for you then! As you're learning lettering, integrating bounce into your muscle memory will only strengthen your skills and add a special quality to your lettering as it evolves.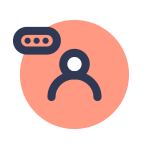 I learn best by seeing. Watching Teela create bounce letters made sense and the worksheets are also very helpful! I look forward to practicing this new skill!
- Daun T.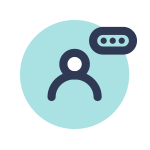 Loooove Teela's classes! I had such a hard time figuring the "rules" of bouncy script before I took this class! Now I feel like I can completely understand it! thank you so much!
- Tatiana P.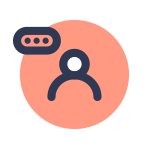 So good ! I've been wondering how to do bounce lettering for ages !! Thank you !!
- Ana B.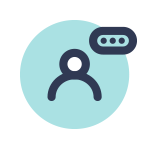 Excellent demonstrations and explanations. This class has an excellent balance of rationale behind where and why the bounce letters were happening and then a demonstration of the techniques.
- Lindsey G.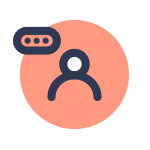 This was just what I needed to take my calligraphy to the next level. Thanks again for another excellent class!
- Charlynn D.